Range Officers (RO) have the ability to submit Incident Reports directly from the Take Target Image screen. This is useful, for example, an athlete admits to cross firing on another target. The RO can submit this information as he or she is taking the target images.
These instructions assume the RO is taking target images using the using the App Aware Firing Point Order.
1.From the Take Target Image Screen click the IR button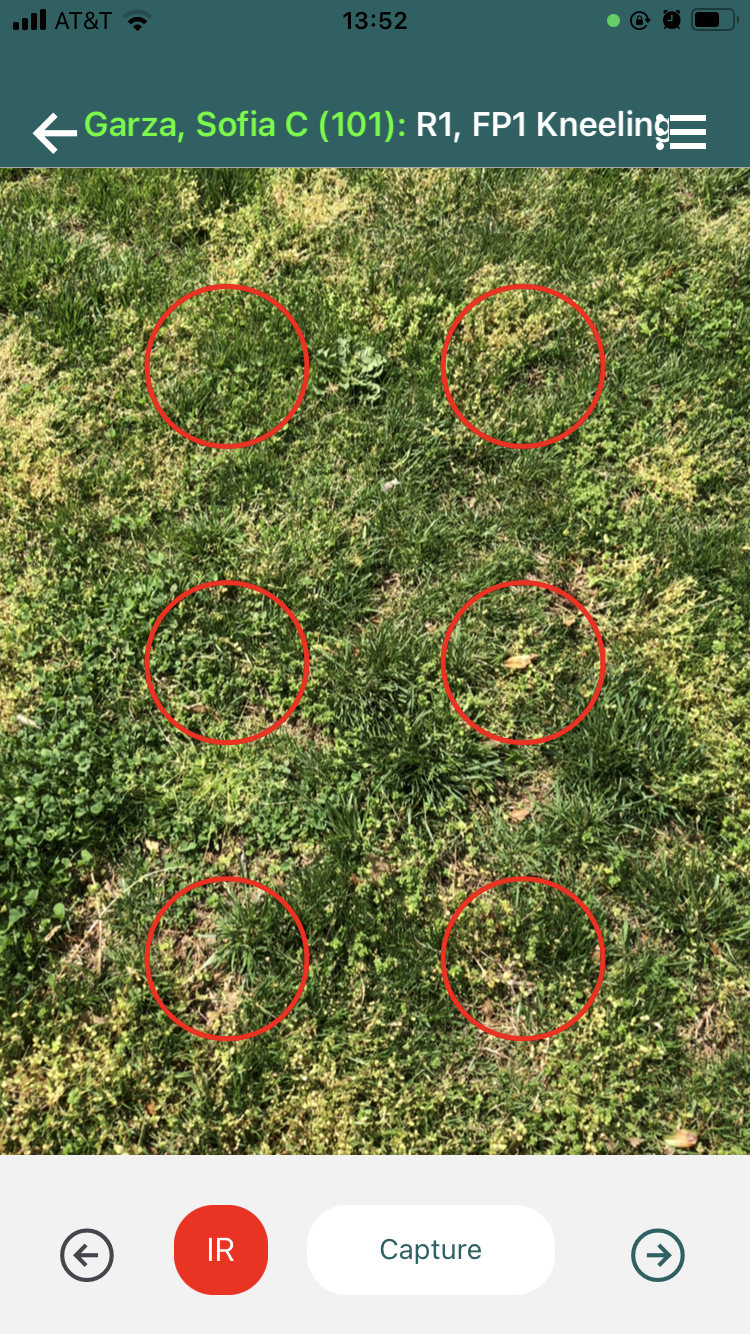 2.Confirm the athlete's name at the top of the Submit Incident Report form.
3.Select the rule violation, or choose the Custom Incident Report option at the bottom of the list.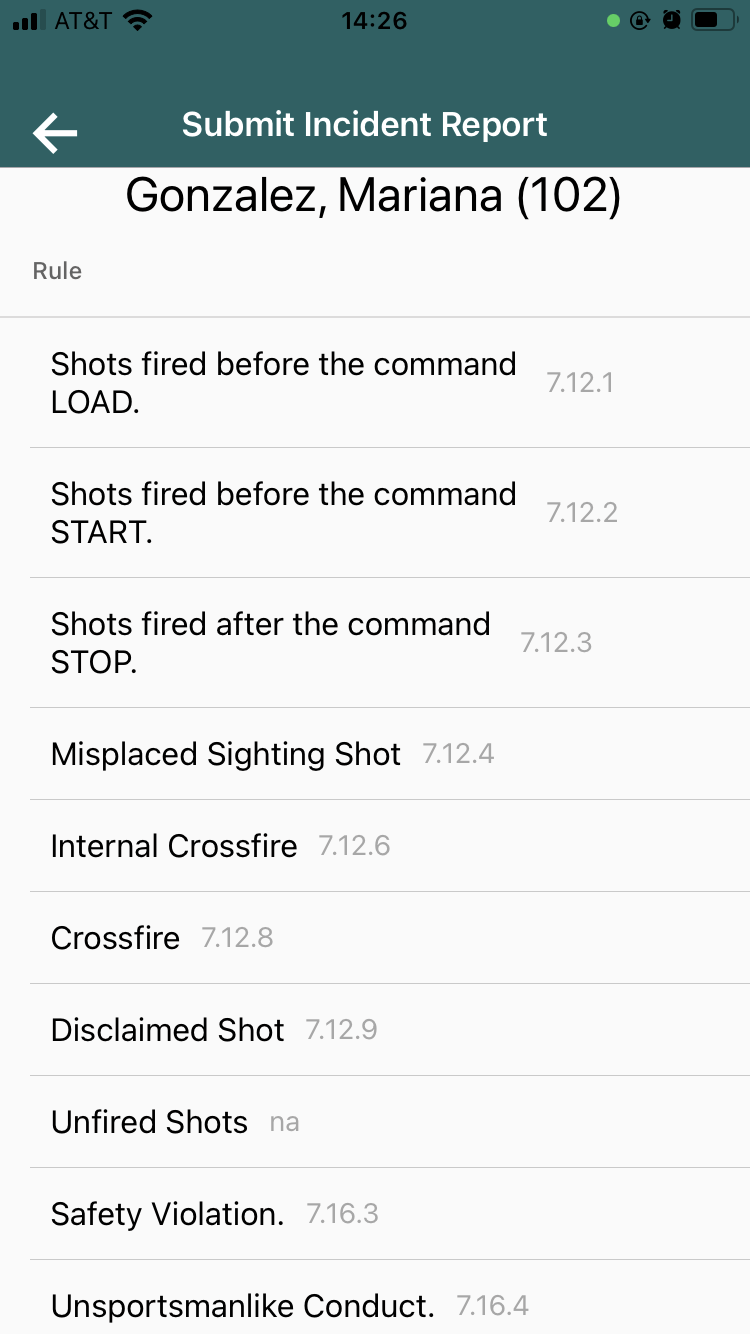 4.Complete any missing information, including adding in comments on the IR.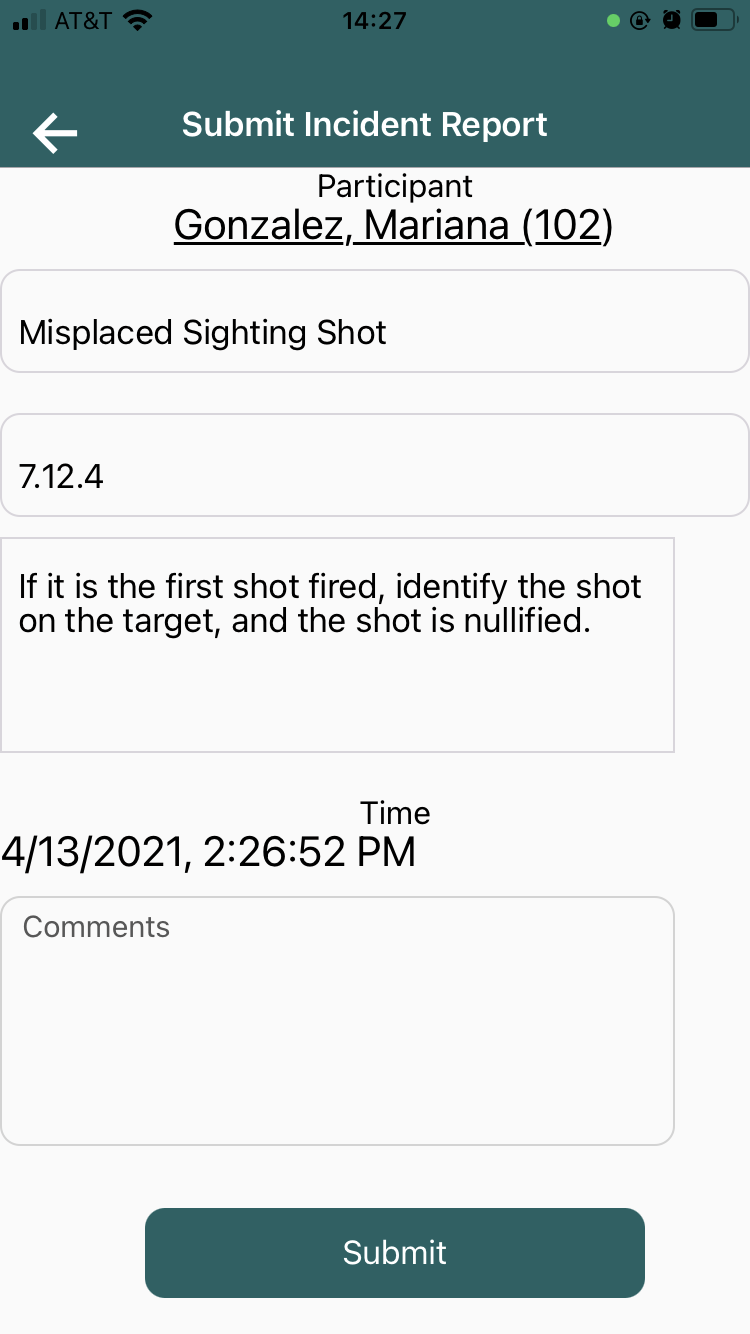 5.Click Submit to electronically send the IR to the SO using Orion.
After you hit submit, the Statistical Officer (SO) will see the request within the Orion Desktop software. He or she is then responsible for adjudicating the IR.
Within the Orion Mobile App you will be able to view the status of the Incident Report.
---
See Also:
Photographing Large Format Targets using App Aware Firing Point Order
Photographing Targets via the Squadding List
Photographing Targets with Large Barcode Label