Incident Reports (IR) can only be closed within the Orion Desktop software by the designated Match Official (i.e. Statistical Officer). Once a Range Officer submits an Incident Report, the Stat. Officer will see a notification within Orion, attached to the athlete in question.
Once an Incident Report is submitted, the Statistical Officer will be notified in Orion:
1.Select the athlete to review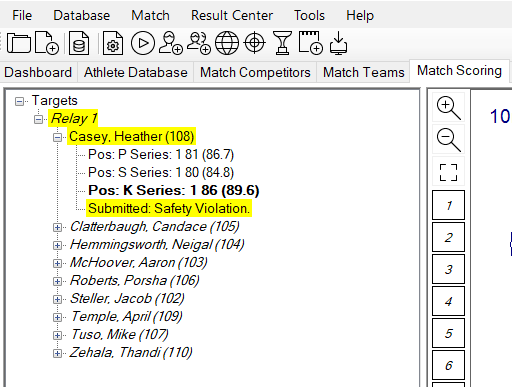 2.Click the violation highlighted to review details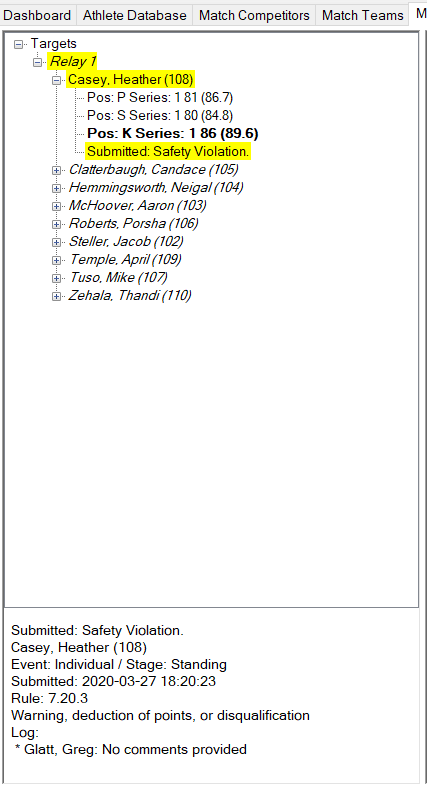 3.Right-Click on the selected report to view the list of actions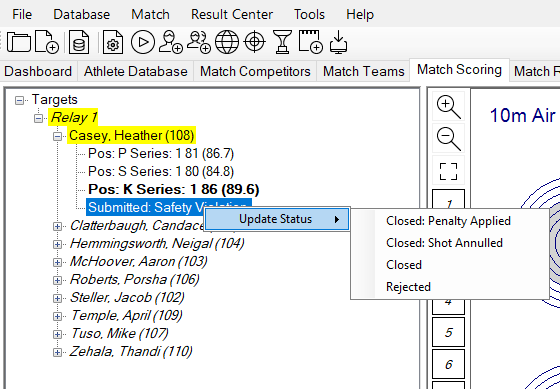 4.Select your judgment and a dialogue box will appear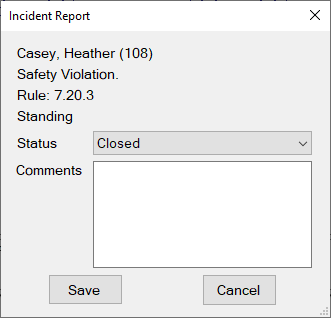 5.Fill out the requested information, then select Save.