If an athlete is participating in a particular match, and the appropriate permissions are assigned, the match is viewable from Orion Mobile's home screen.
1.Create a Match* in Orion Desktop
2.Open Orion Mobile App
3.Navigate to the date of the match
4.Select the appropriate match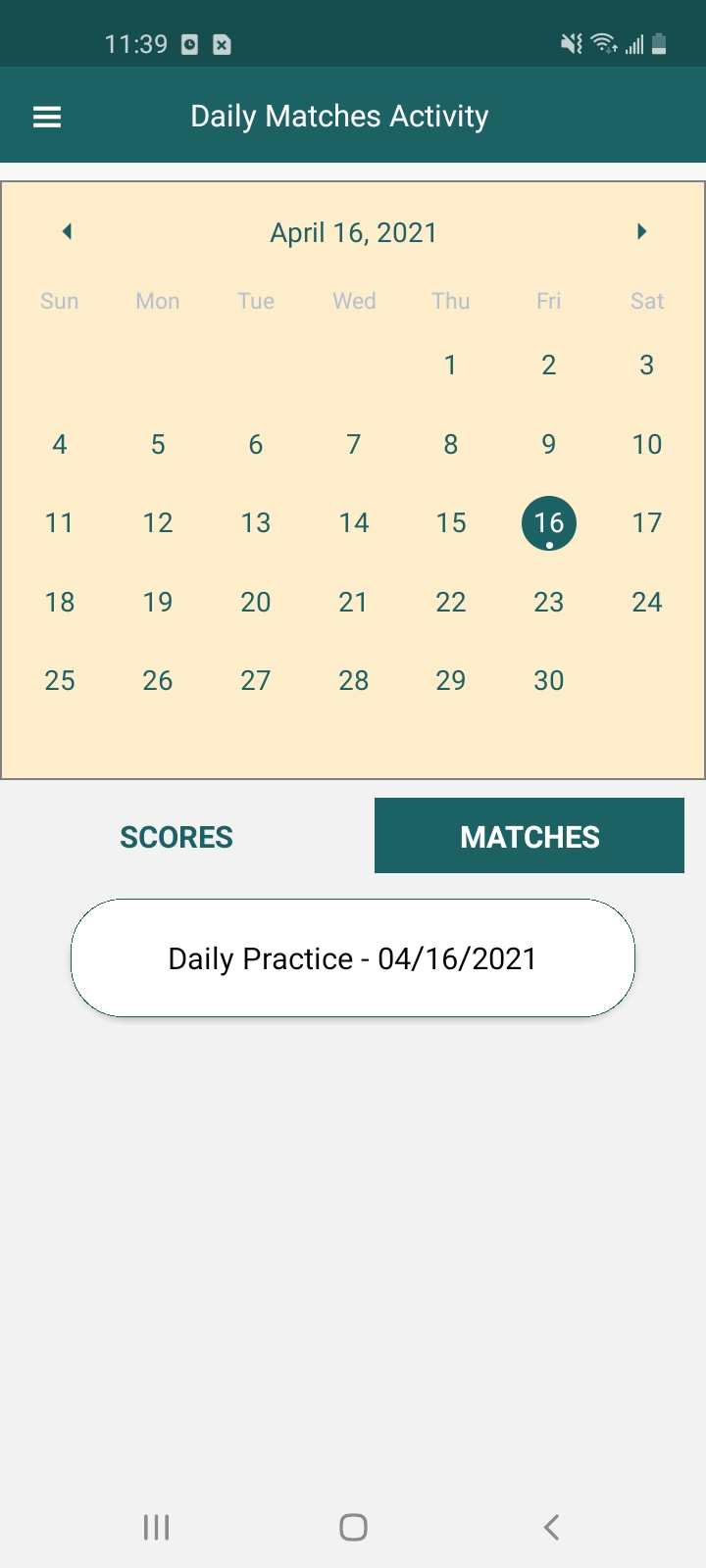 *Matches must be created using the proper permissions. Refer to See Also below. See Invite athletes to view their scores for an example of match parameters.
---
See Also:
Can't Find the Match in Orion Mobile
Searching for a Match within Orion Mobile
Add users and assign permissions for Orion Mobile
Invite athletes to view their scores