This method of finding a match is designed for non-athletes and non-officials alike. Searching for a match using the following is intended for spectators or coaches. If you are a participant, and can't find the match, something else is wrong; please see our Mobile App Troubleshooting section.
Note: This feature, as with most of Orion Mobile, requires your mobile device to be connected to the internet, and with notifications permissions.
Instructions:
1.Tap on the Drawer Menu (the three bars in the upper right corner) and select Match Search.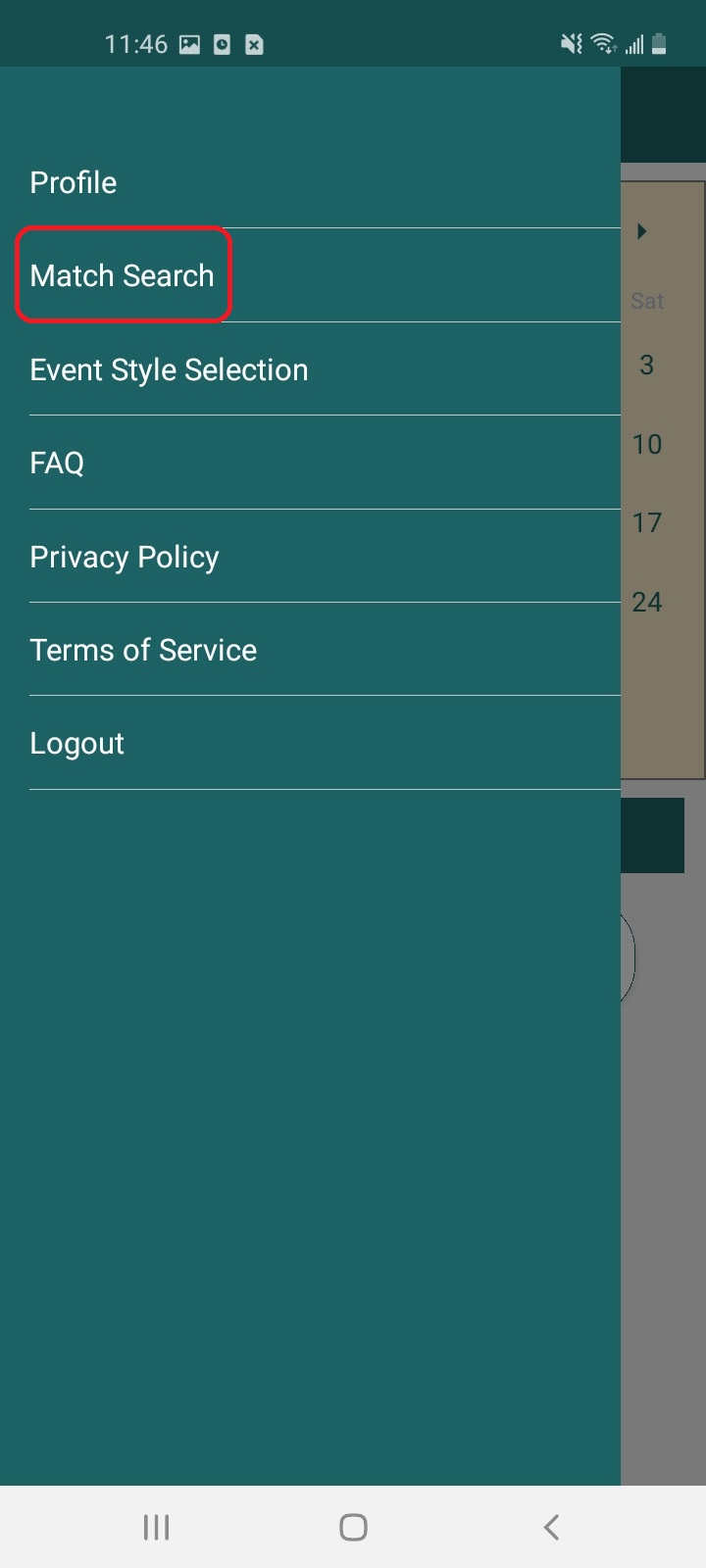 2.By default the app will search for Matches within a 10-mile radius of your location. Browse matches until you find the one you are looking for. In this case: Spring Virtual Match Series Game 4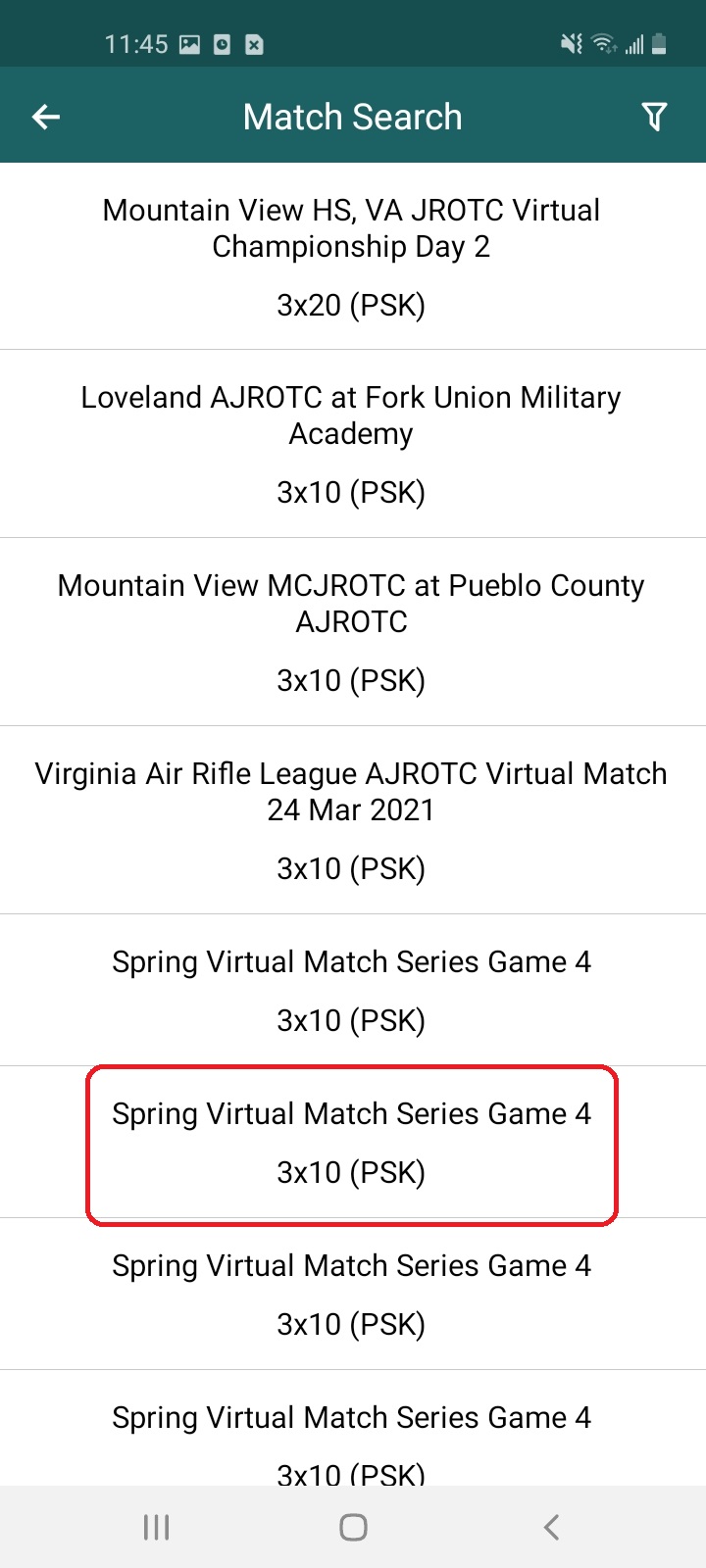 3.Tap the match to open.
1.From the "Match Search" screen, select the Filter icon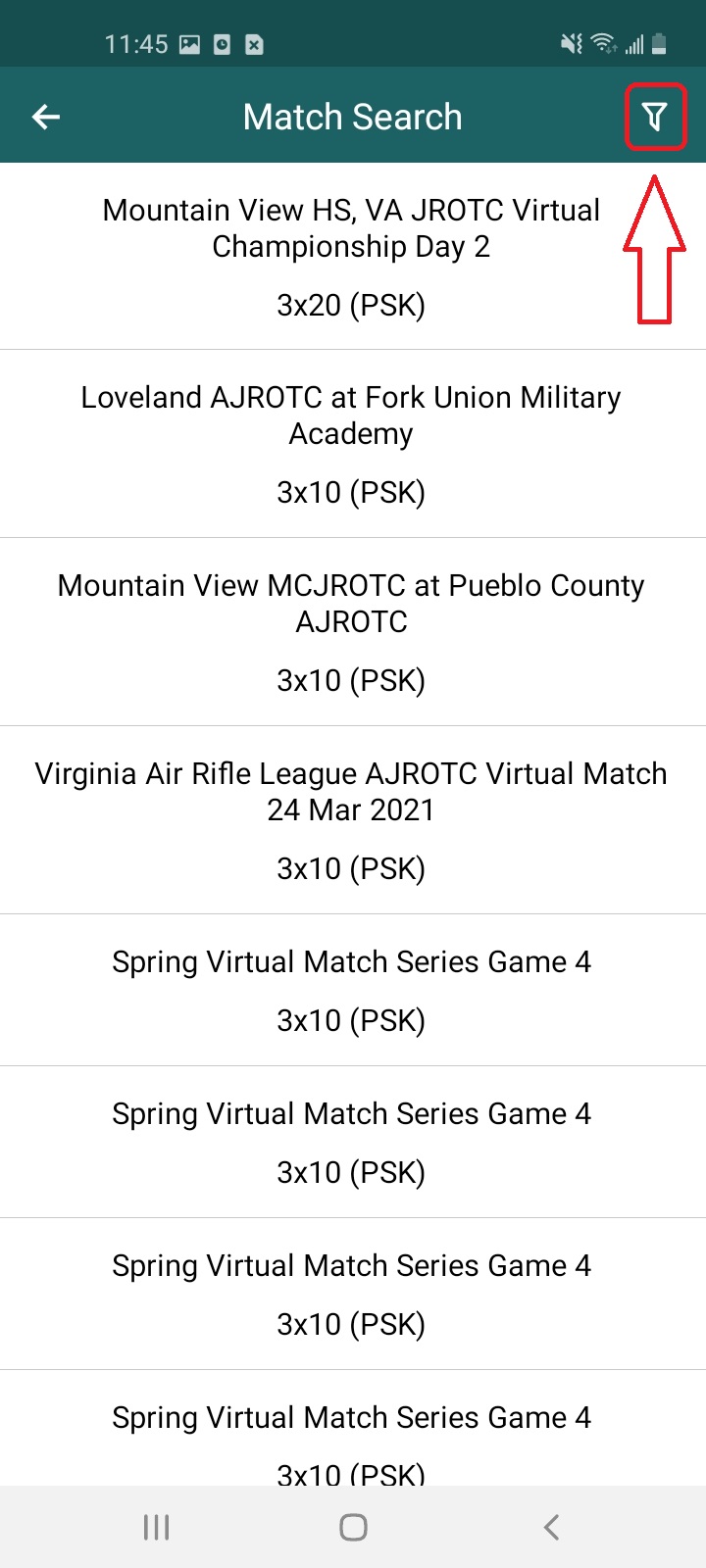 2.Enter your filter parameters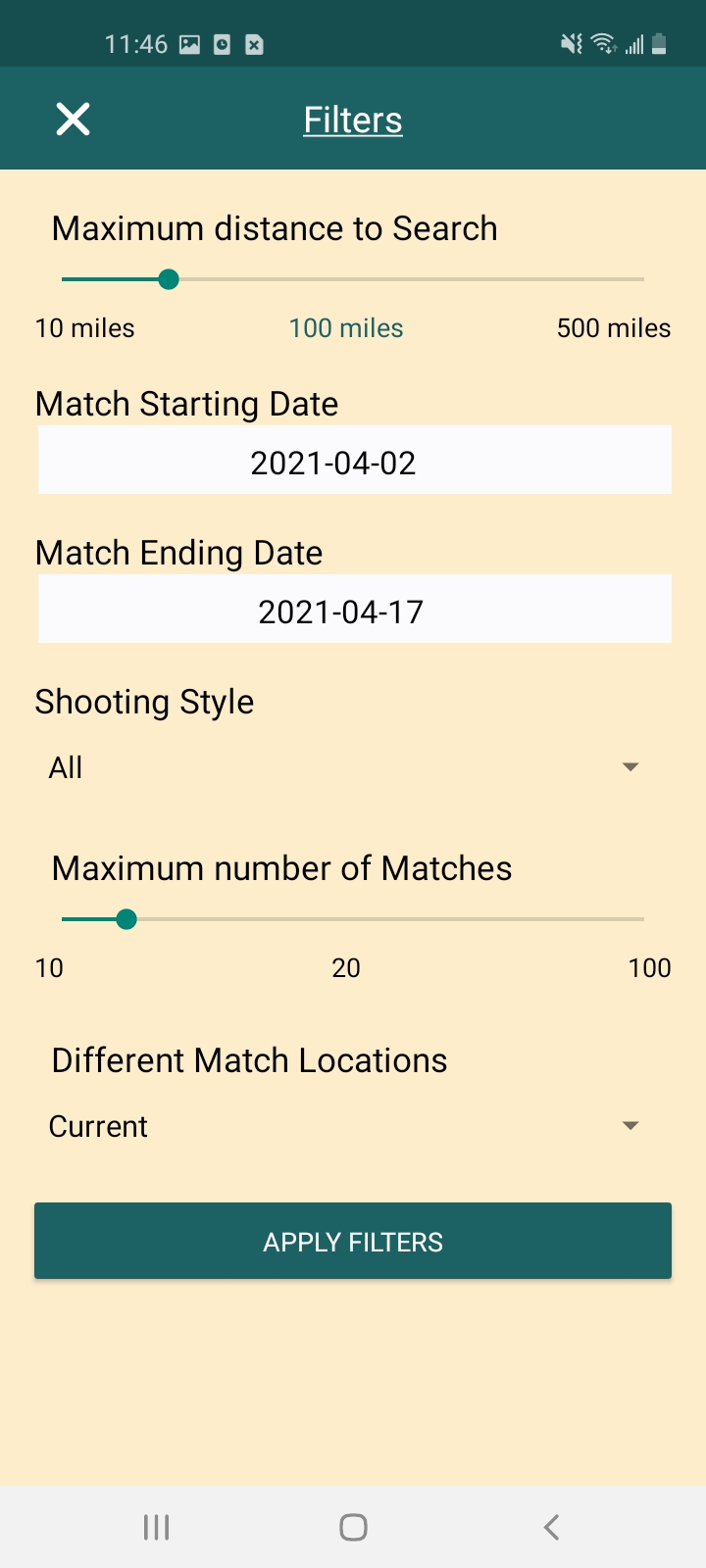 3.Select "Apply Filters"
•Maximum distance to Search - Set the radius distance (in miles) for available matches
•Match Starting Date - Select the date in which the match is set to start, or when the match started
•Match Ending Date - Select the date in which the match is set to end
•Shooting Style - Choose what type of match (eg. Air Rifle, BB Gun, Air Pistol, etc.)
•Maximum number of Matches - Define the maximum quantity of results you want to be displayed
•Different Match Locations - Define your match's location (Current will use your smart phone's current location)