Range Officers have the ability to submit Incident Reports directly from the Squadding List within Orion Mobile.
1. Open the match on your mobile device.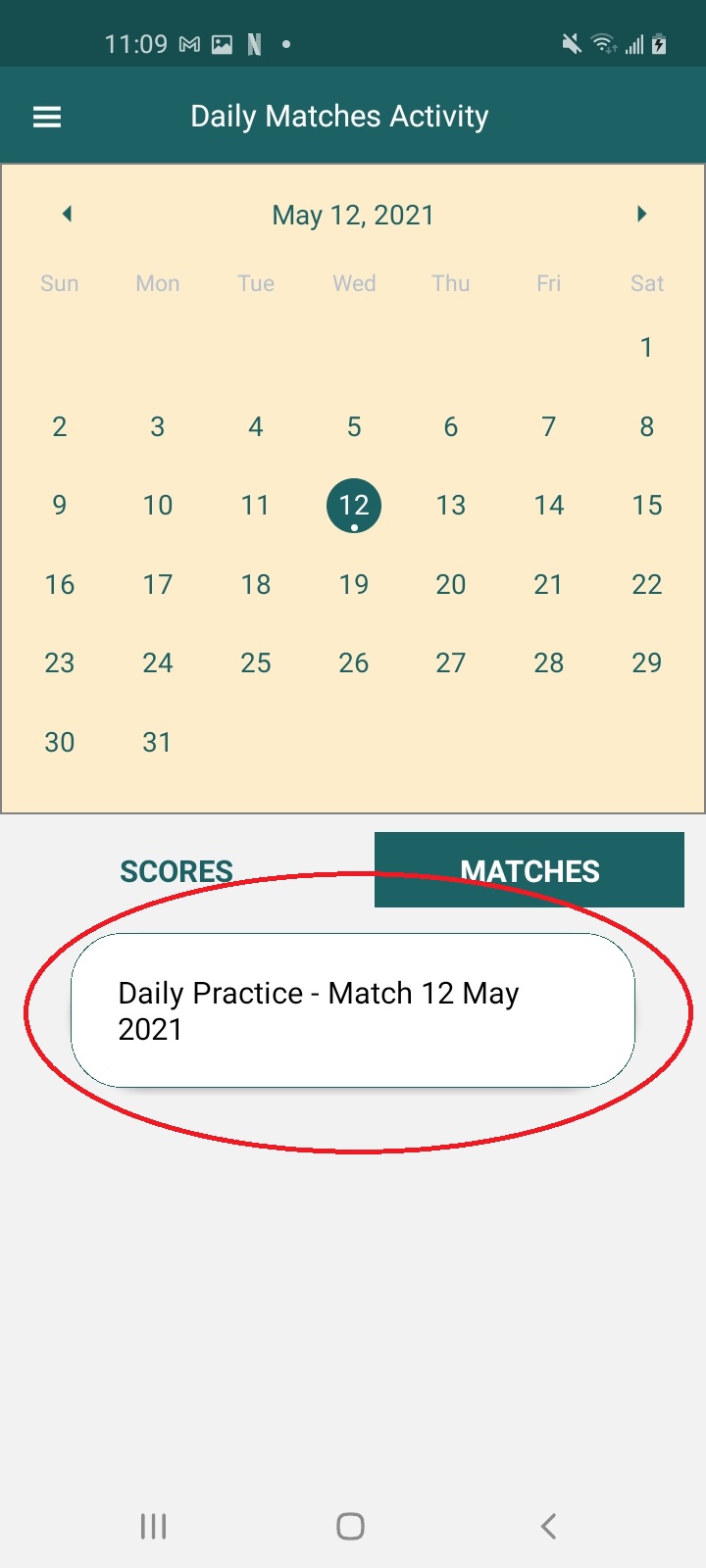 2. Under Range Information, select View Squadding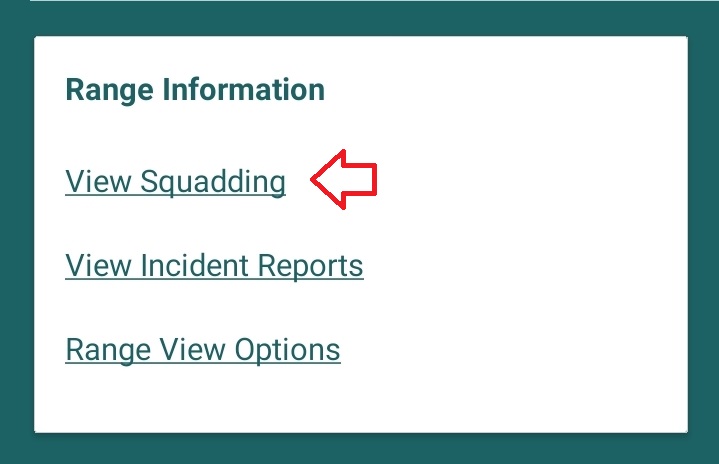 3. Select the athlete you want to submit an IR for.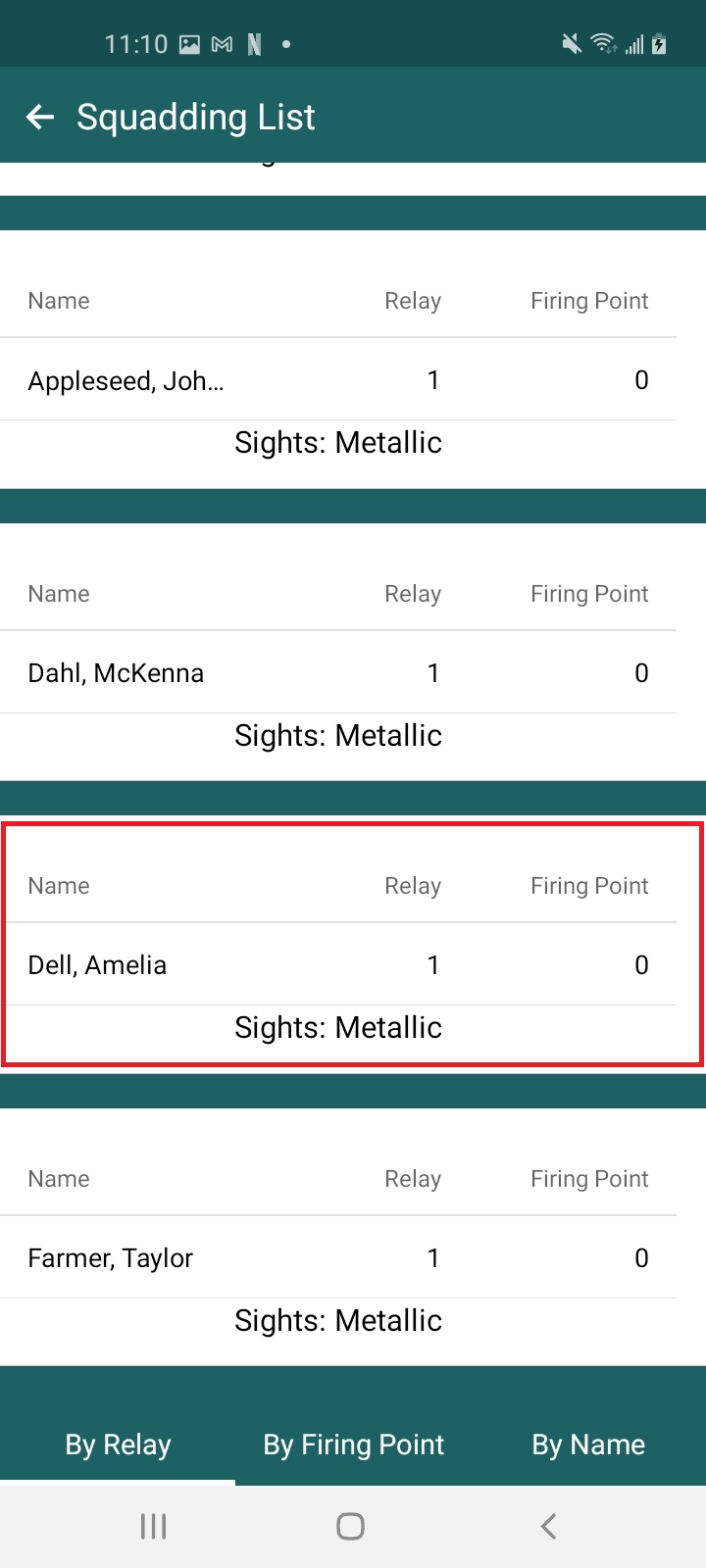 4. Click on New Incident Report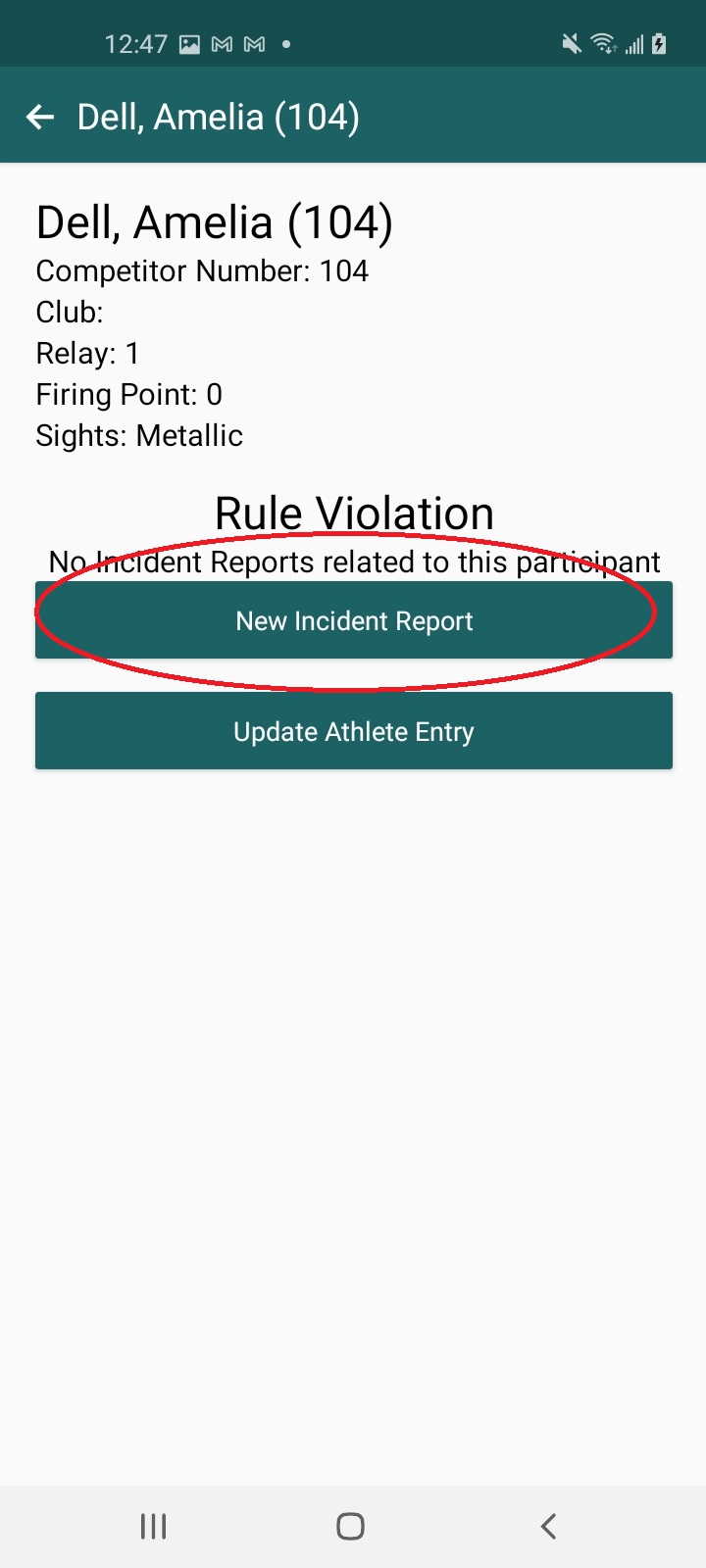 5. Select the Stage of which the incident occurred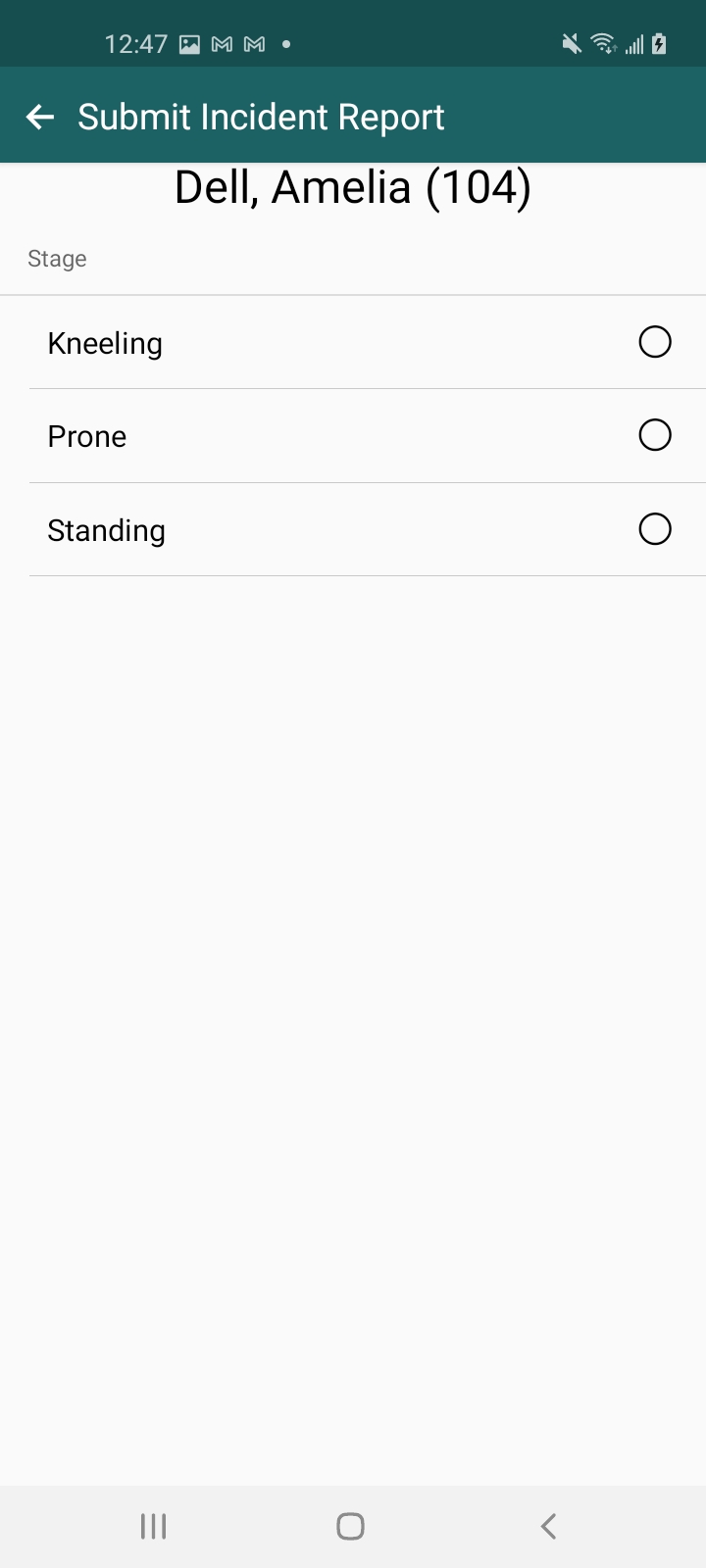 6. Select the rule violation, or choose the Custom Incident Report option at the bottom of the list.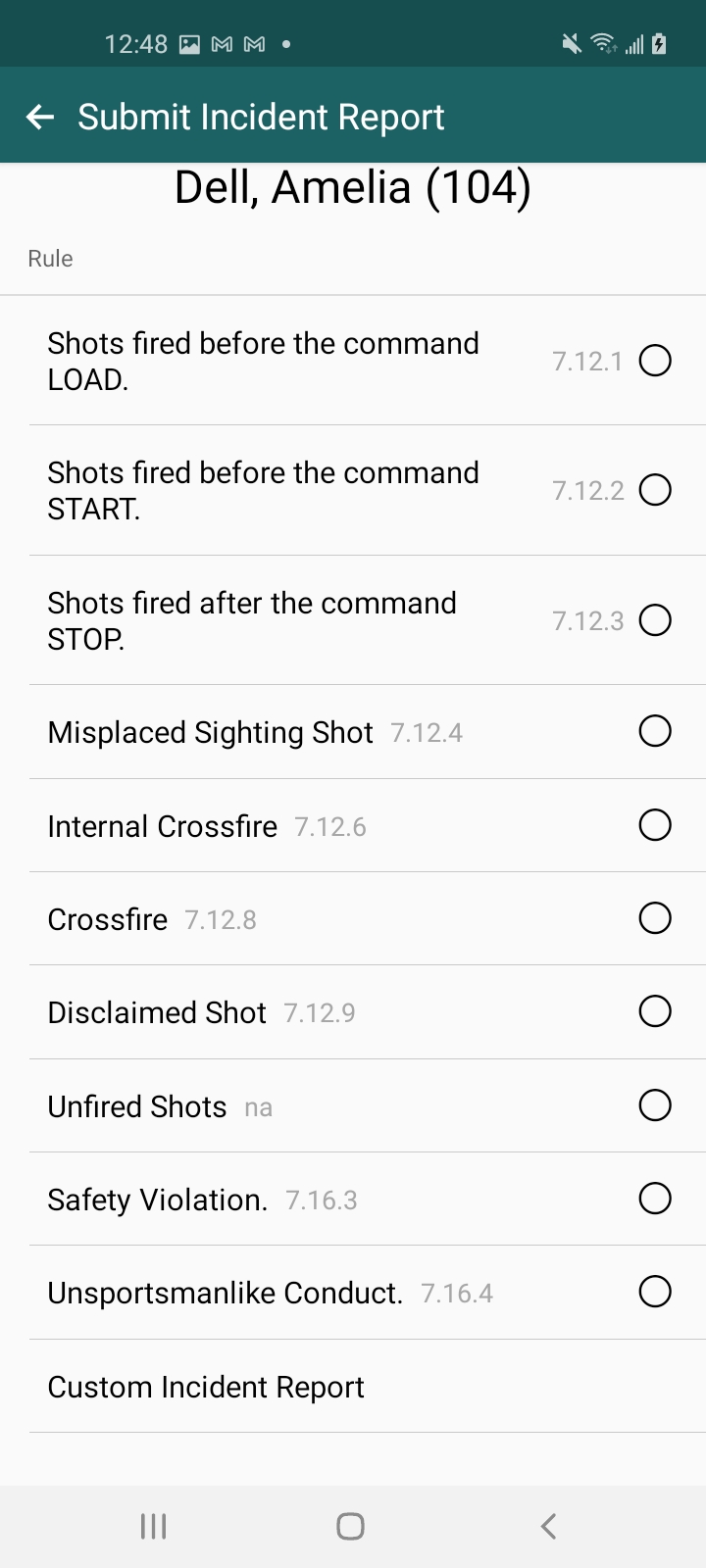 7. Complete any missing information, including adding in comments on the IR.

After you hit Submit, the Statistical Officer will see the request within the Orion Desktop software. He or she is then responsible for adjudicating the IR.
Within the Orion Mobile App you will be able to view the status of the Incident Report.
---
See Also:
Searching for a Match within Orion Mobile