This dialogue is located in the Orion tool bar, under Athena > Network Help > Network Port Tester
Main Functions
This dialogue is to test the connectivity of Orion to each of the EST devices (Monitors, Targets, Displays) as well as the Network Manager and the AWS services in use by Orion and Athena software.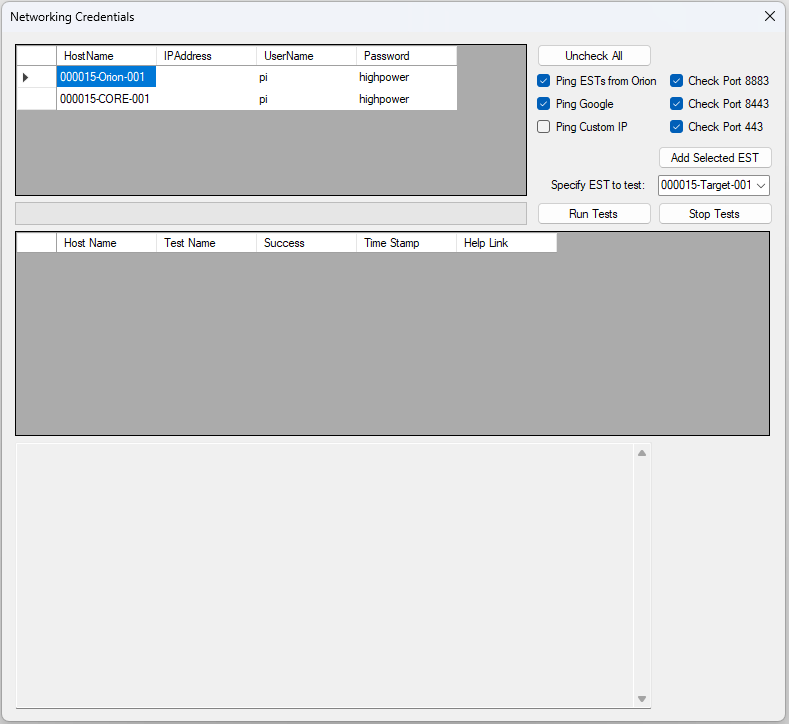 The first (upper left) box contains the devices to run tests (upper right) on. Check the test boxes to run them, by default, all but the custom IP test is checked. Additional ESTs may be added through the drop down menu, and IP addresses may be edited within the table. Once you are happy with your selected tests, they may be run by clicking Run Tests. The middle box will populate and a progress bar will illuminate above it, indicating when tests are completed. If you do not wish to complete all the tests, you can click the Stop Tests button at any time while they are running.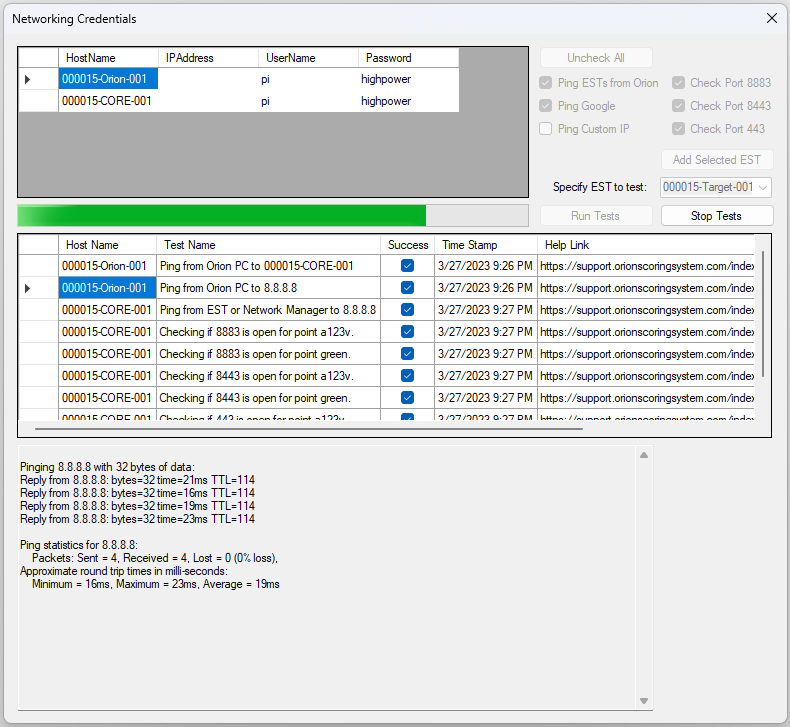 Once complete, the bar will be fully illuminated and you will be able to click on the results, the output of the test is displayed in the very bottom panel.
The help link section of the results will open our online documentation to the pages that correspond with each test.
Tests
The ping test simply pings the specified device, EST unit, or Google (8.8.8.8) or you can specify a device to attempt to ping.
Port checking is done from EST devices and the Network Manager, both Linux based computers. An NMap command is run, two for each port, one checking the connection to Green Grass, and one to the IoT Cloud help in AWS. Each port is important, as lined out in Firewall Rules.