Unboxing the Canon Scanner
Delicately open the box the Canon Scanner came in.
Inside the box you should find:
•Canon Scanner
•USB cable
•Power Adapter
•Installation Discs
•Setup Guide
Place the Installation Discs aside, as we do not need them. Reference the Setup Guide provided in the box to properly set up your Canon Scanner with your PC. Please take your time opening and setting up the scanner; these desktop scanners are robust, yet delicate.
Note: Please keep all resources and discs your scanner came with. You may need them in the future.
---
Setting Up the Canon Scanner
Orion target paper is much heavier than traditional paper. To successfully scan Orion targets it is necessary to use your scanner's "straight-path" option. The straight-path option allows targets to pass through the scanner without being bent or curled.
Canon P-208 - The Auto-Start switch, on the back of the scanner, needs to be "OFF."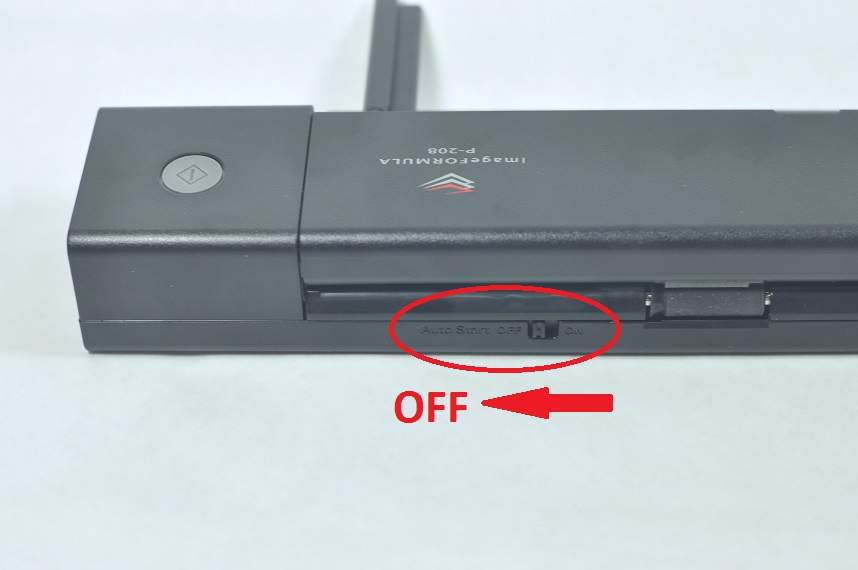 Canon DR-C230, DR-C240, and DR-M260 - No special setup is required to use with Orion.