The Range View Options screen is intended for Range Officers and Statistical Officers to limit the athletes listed displayed in the squadding list. For example, a competition may have athletes on firing points 1 through 30. However a RO may only be assigned to firing points 1 through 10, and would not need to see athletes on the remaining firing points. The Range View Options screen will allow this RO to set this.
These instructions assume the Statistical Officer has already added the RO or SO to the match and correctly set his or her roles. See Creating an Orion Match to Score Mobile-Friendly Targets for more information.
Setting Range View Options
1.Using your Mobile App credentials log in to the Orion Mobile App. Then open up the match, from the Home screen under MATCHES.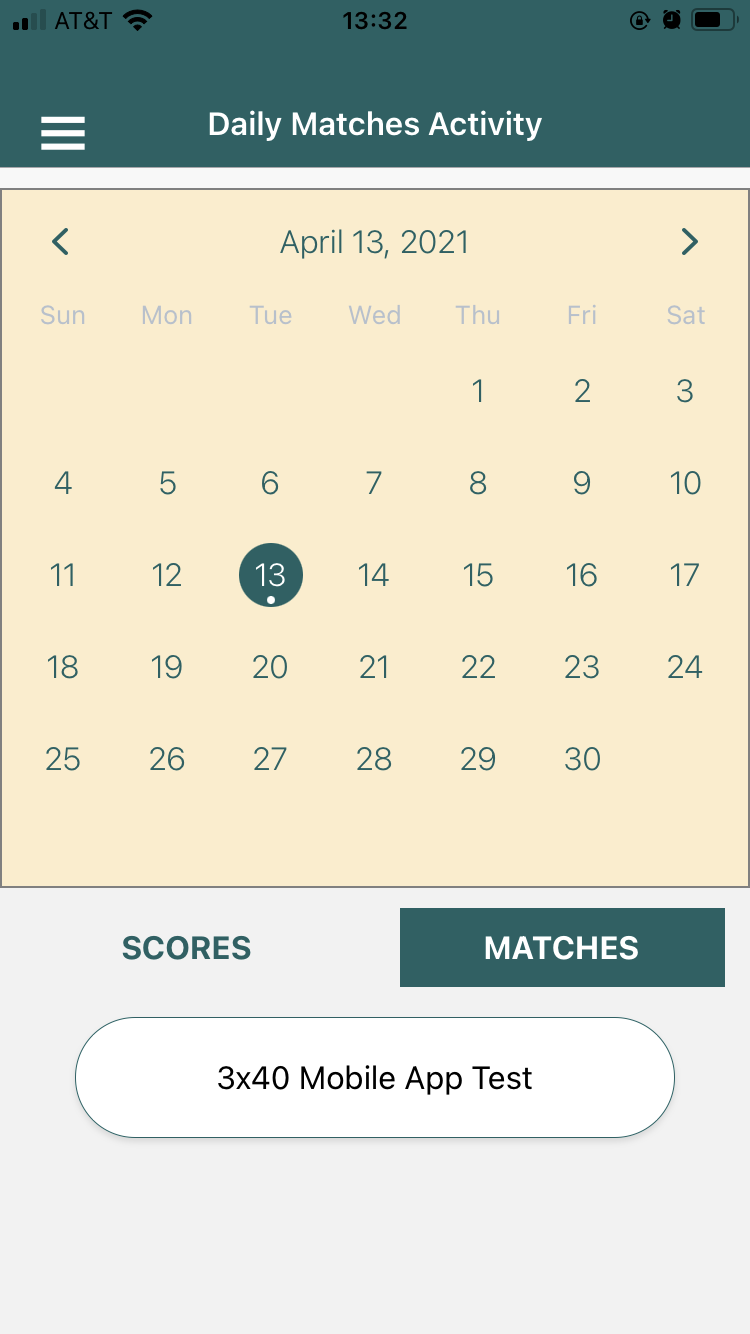 2.Set the firing points that you want to see in your app.
a.From the match's home screen open Range View Options.
b.Set the Relay, starting firing point and ending firing point you are assigned to. See below for field value meanings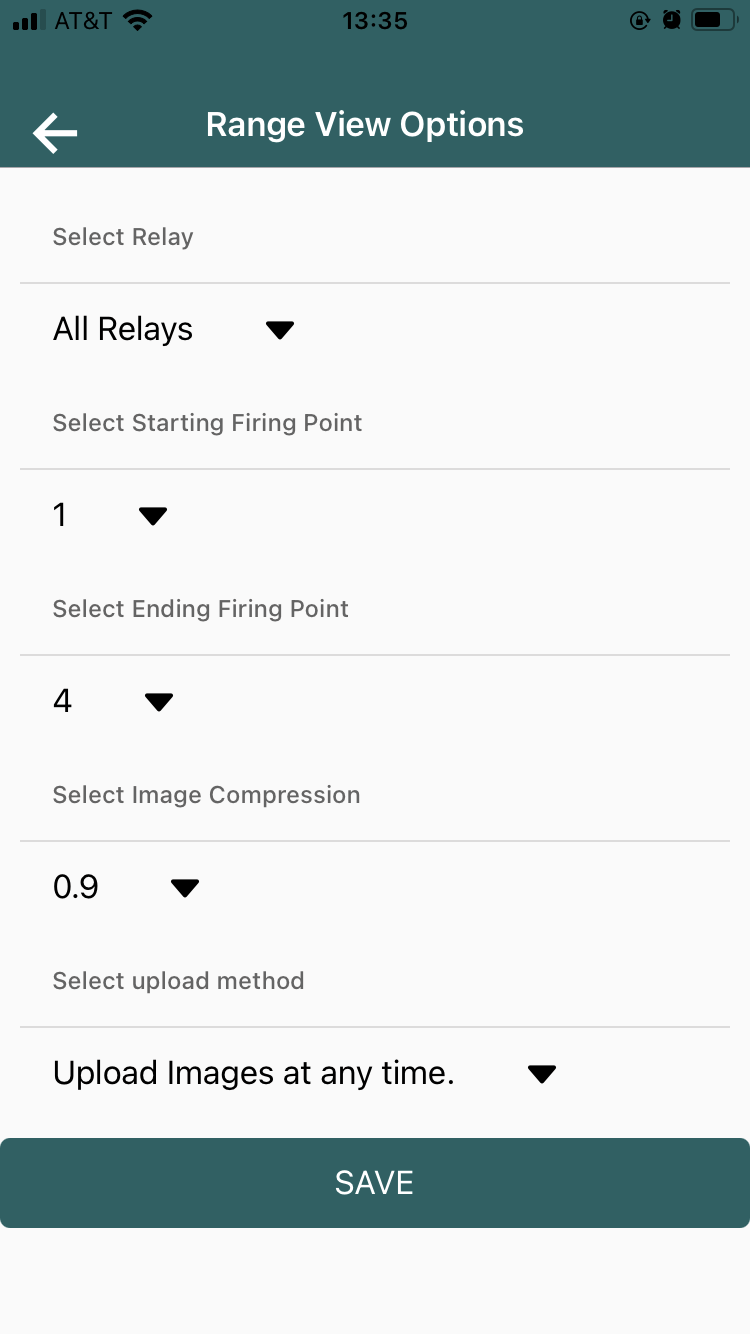 c.Click the SAVE button.
| | |
| --- | --- |
| Field | Description |
| Relay | Limits the athletes shown to the selected relay, or all relays. |
| Starting Firing Point | Limits the athletes shown to those on this firing point and greater. |
| Ending Firing Point | Limits the athletes shown to those on this firing point and lower. |
| Image Compression | Sets the target image compression. For accurate scoring select 1.0 or .9. Lower compression levels will reduce file size and safe on data transfer fees, but may result in loss of accuracy. |
| Upload Method | Sets when target images would be uploaded, either only with a WIFI connection, or anytime (which would use your data connection). |