To display a ranked list of results on the screen:
1.Select the Match Results tab
2.Select the event from the Ranked Results drop-down list. Click the Update button to view the results on the screen. Shooters will be ranked based on the match's selected rulebook. The list of events is based on the course of fire you selected, as well as the categories, when you created the match. In this example you will see individual results for aggregate and each position.
3.Double-click one of the results to bring up the Shot Group window.
4.To print the results*, click the Print Results button.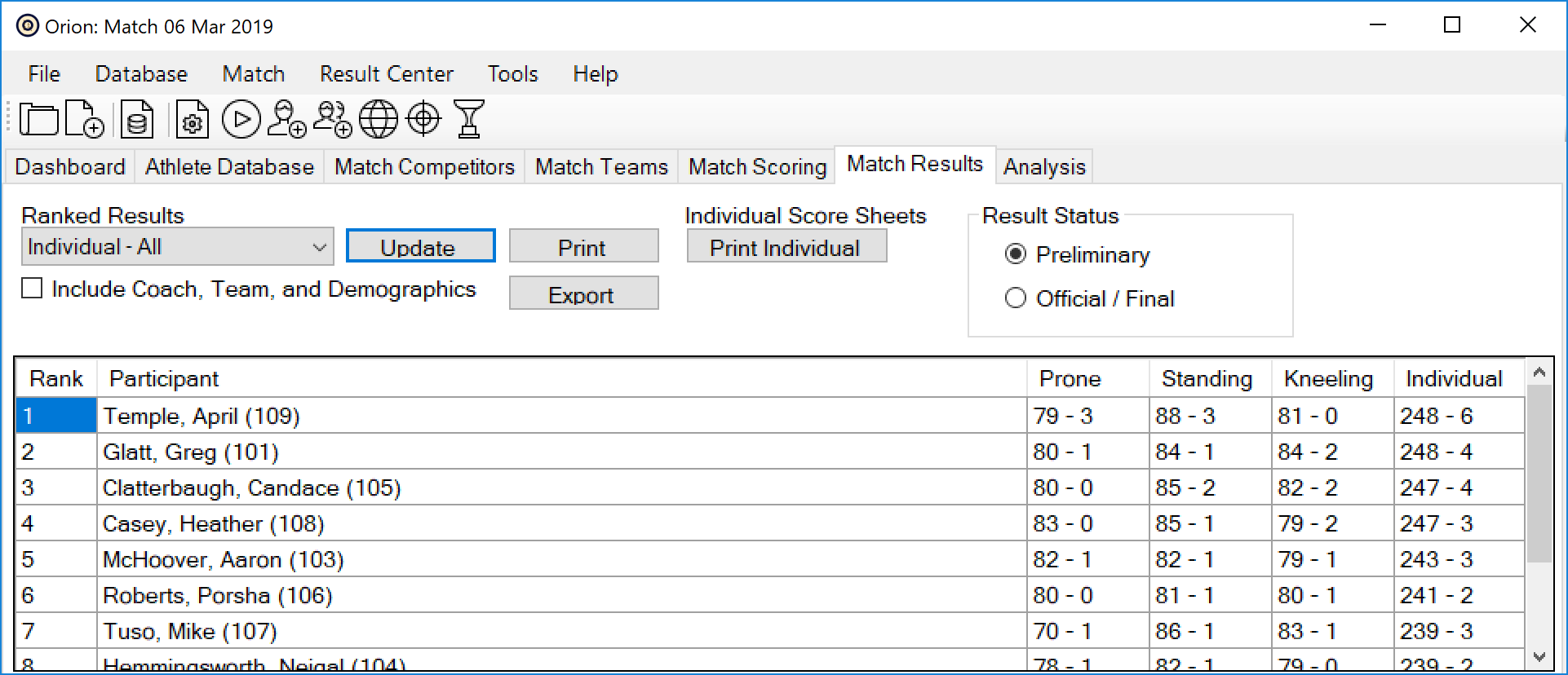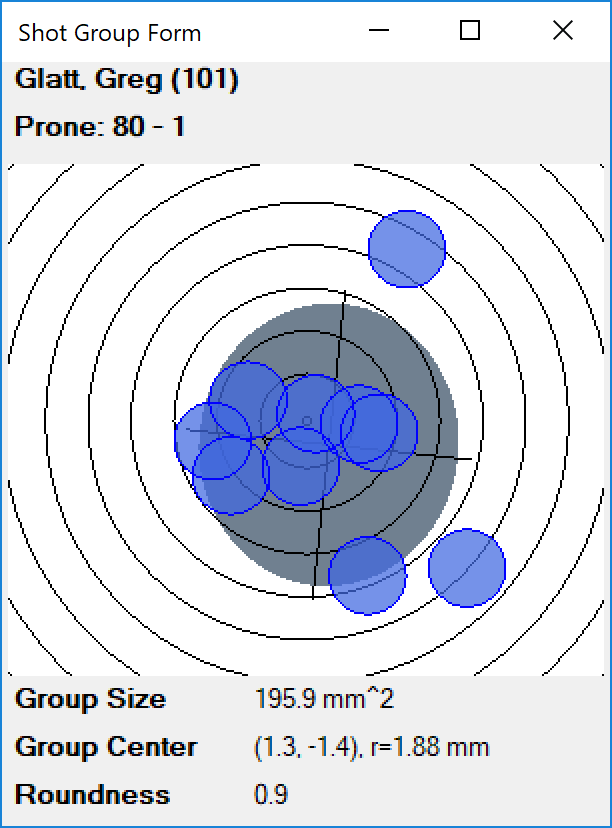 The Shot Group window is opened by double-clicking one of the scores
*We recommend using a color printer, as the shot groups are better seen than with black and white.