Orion Mobile has the ability to show live results for any current public match. This is especially handy for spectators to be able to follow their favorite team, club, and athlete live scores even when not physically present at the match.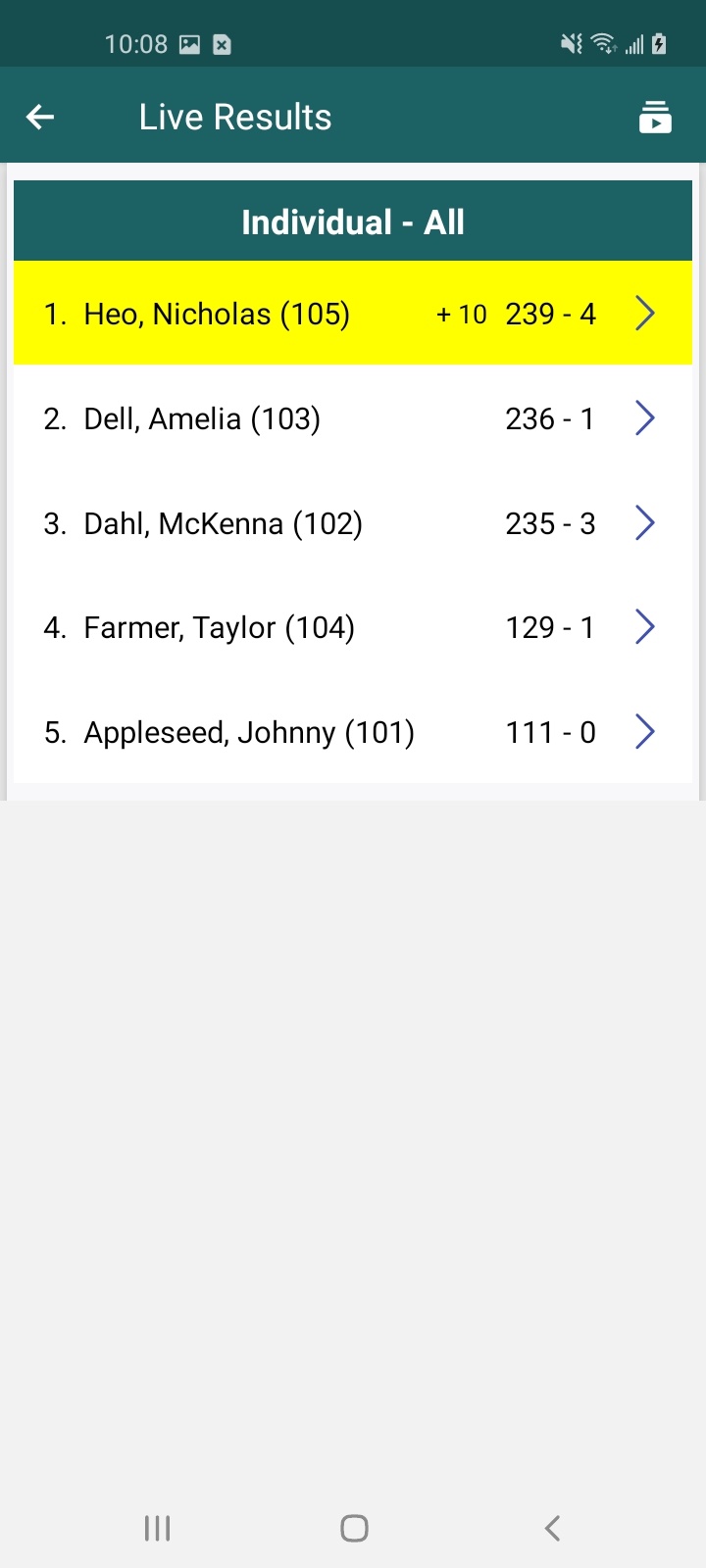 In this example of the Womens Spring Selection match for USA Shooting. Shots were pulled from Sius into Orion, then being displayed within seconds on spectator's devices via the Orion Mobile application.
When viewing Live Results, users will see (by default) only Primary Results. Primary Results are most common results in many matches.
Note: Live Results only supports the last series shot. Users will be unable to see previous scores in the Live Results section.